Introducing Automatic | ABUS Racing
Officially clothed by Mektrax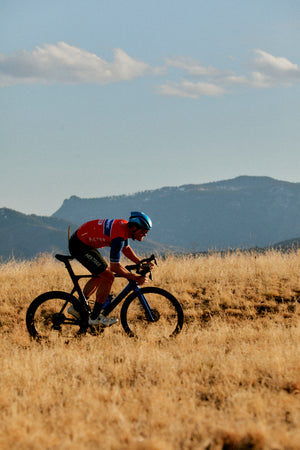 Automatic X Mektrax
We are super proud to announce our partnership with Automatic Abus. As one of the best American Racing teams our main goal is to provide them with the best kit availible.
A relationship born out of a love for riding bikes and a goal to get more people on them.
Performance matters and in criterium racing it can come down to the wire. Our aim is to work hand in hand to develop the fastest, most reliable kit. Built for racing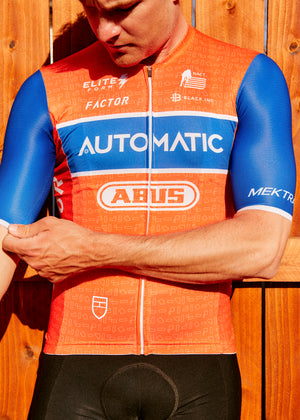 A Pros Kit
We work directly with Automatic Racing to help develop the best kit for the challenges of training and racing. Everything from material type, length, grippers, and pads are disucssed. Nothing is left to chance.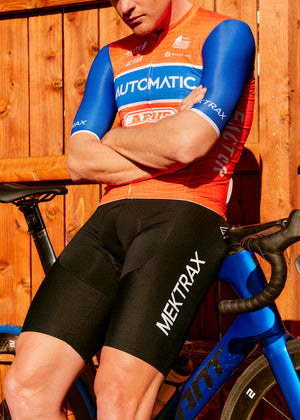 A celebration of criterium consistency. The course outlines from Thomas Gibbon's National Criterium Series Overall Wins.
This year the team is rocking our all new Pro Edge Bib and Echelon Jersey. Designed with performance and comfort in mind for long days in the saddle.