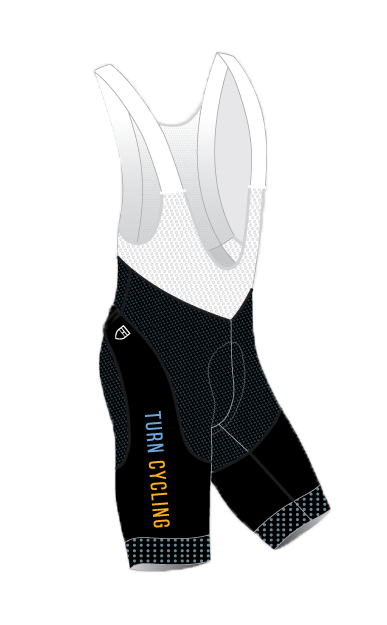 Turn Cycling - Men's Bib
Raw edge leg cuff seam Lycra for utmost comfort, 220gr textured Lycra with sports yarn that ensures excellent compression and fit, innovative braces with raw edge bands in micro-fiber and ultra-breathable mesh in strategic points. Its endurance pad ensures over 7 hours of comfort in the saddle.
The Endurance 2.5 HD is a long distance pad enclosing important innovations that make it one of a kind. The combination of different foam and different densities deliver superior support in the key pressure zones while adhering softly to the athleteÕs body. Very high-density foams are applied under the top layer to deliver maximum performance on long distance rides.
Key Features
Flat seams for comfort
Leg cuff with raw cut/textured Lycra
Sports yarn/braces microfiber mesh inserts
Endurance pad
Technology and Fabrics
Lycra Sport
Flat seams
Elastic Interface Endurance 2.5 HD pad